El día de hoy les traigo información, sobre el nuevo libro de Penelope Ward. Esta escritora se robó mi corazón el año pasado con su libro "Stepbrother Dearest" y también con "Cocky Bastard" (Con colaboración con Vee Keland)
Es una escritora fenomenal, y hay muchos libros de ella que estoy ansiosa por leer, uno de ellos "Jake Undone".
Pero en esta entrada les vengo a hablar sobre un potencial BookBoyfriend y un New Adult que estoy segura que me dejará enamorada.
El nuevo libro de Penelope "ROOMHATE" tiene todos los elementos que considero para que un libro sea bueno.
SI NO HAN LEÍDO NADA DE LA SRA. WARD, NECESITAN HACERLO.
VISTA ESTAS RESEÑAS DE LIBROS DE PENELOPE WARD:
COCY BASTARD
STEPBROTHER DEAREST
ROOMHATE SE PUBLICARÁ EL 15 DE FEBRERO DE 2016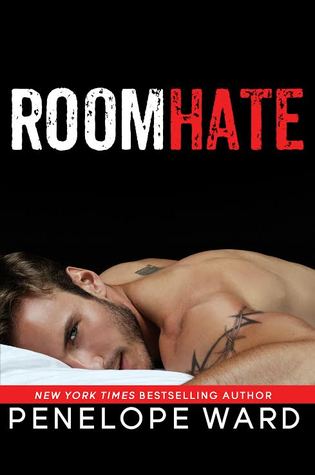 SINOPSIS DISPONIBLE EN INGLES
From New York Times Bestselling Author, Penelope Ward, comes a new standalone novel.
Sharing a summer house with a hot-as-hell roommate should be a dream come true, right?
Not when it's Justin…the only person I'd ever loved…who now hates me.
When my grandmother died and left me half of the house on Aquidneck Island, there was a catch: the other half would go to the boy she helped raise.
The same boy who turned into the teenager whose heart I broke years ago.
The same teenager who's now a man with a hard body and a hardass personality to match.
I hadn't seen him in years, and now we're living together because neither one of us is willing to give up the house.
The worst part? He didn't come alone.
I'd soon realize there's a thin line between love and hate. I could see through that smug smile. Beneath it all…the boy is still there. So is our connection.
The problem is…now that I can't have Justin, I've never wanted him more.
Author's note – RoomHate is a full-length standalone novel. Due to strong language and sexual content, this book is not intended for readers under the age of 18.
La sinopsis suena muy interesante, ¿NO?
Las personas que han leido este libro, han quedado encantadas y en sus Review le han dado puntuaciones de 5 estrellas.
*SIGH*
E M O C I O N A D A.
¿INTERESADAS?
SALUDOS :D